Trophy Pet Foods Black Country
Here at Trophy Black Country, we cover the following postcode districts: B62 to B71, DY1 to DY6, DY8 and WV14. I also currently cover B16, B29 & B32.
You will receive a professional service from a local business with excellent nutritional knowledge. You won't need to worry about collecting pet food ever again. I'll deliver to your door at a time to suit you at no extra cost. You are also covered by our 100% satisfaction guarantee!
I thoroughly enjoy meeting all my new canine friends. I am only too happy to talk to prospective new customers and offer them free nutritional advice and free samples of a quality pet foods that contain only natural ingredients. And as an added bonus, Trophy does NOT do any form of animal testing and is independently accredited by The Ethical Company Organisation.
Ted
---
Our services
Free visits and consultations
Covid-secure home delivery
Our promises
Qualified nutritional advice
Ethically recognised products
Personal contact from a local business
The best of British product
Stay up to date
Get the latest information on our new products
Or follow us on social media!
Want to know more?
We make a wide range of pet food including grain-free, lite diets, puppy, mature, adult and cereal-free options.
Introducing Trophy Pet Foods
Natural, ingredient-led, specially formulated with a wealth of key benefits.
Trophy Pet Foods is an established direct-to-your-door pet food delivery service. With an "Excellent" score on Trustpilot from over 250 reviews you can see why our customers choose Trophy Pet Foods. Everything we do is driven by passion for pets.
Each pet is unique and it is our mission to offer every Trophy dog or cat a free nutritional consultation via our trained and qualified Trophy Nutritional Advisers to ensure you know that they are on the right food for their life stage and are therefore healthy and thriving.
Like all good things in life, we offer a Satisfaction Guarantee, free home delivery and free samples to try before you buy. We make a wide range of pet foods including grain-free, light diets, puppy, mature and cereal-free options.
Ready to start?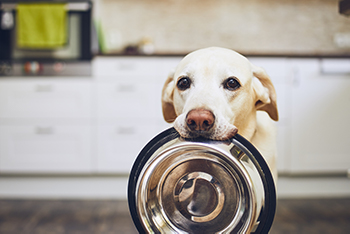 Online food finder tool
Each pet is truly unique. The food you choose plays a huge part in keeping your pet healthy and happy for life. Use our interactive food finder tool to tell us about your pet and to see some great feeding choices tailored for you by Trophy.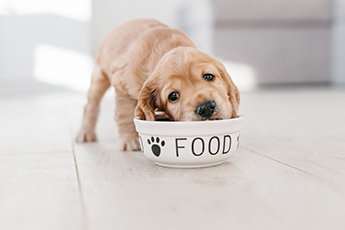 Order a free meal
Tell us a bit, or all, about your pets and I will choose the correct and most appropriate samples for you, and then deliver a free meal to you at your convenience. During busy periods, please allow up to 7 working days for me to make your delivery.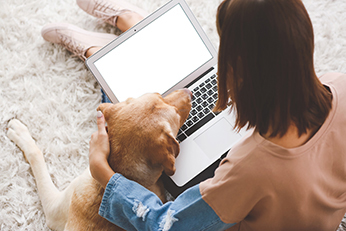 Book a consultation
Chat with me over the phone or via Zoom, I'm a qualified Trophy Nutritional Adviser. Then, if needed, arrange a safe face-to-face meeting with me to help you assess the suitability of our range for your pet. I have an excellent knowledge of small animal nutrition.
Exclusive welcome offer!
Buy a 3kg bag of dog food and we will give you one more for FREE!
Are you new around here? Want to discover what we have for your little friend?
Now is the time!
Pick one of our dog food options, order one 3kg bag, and we will offer you one more 3kg bag for FREE. All you have to do is use the coupon NEW2021 at the checkout, and two dog food bags will be delivered to your door!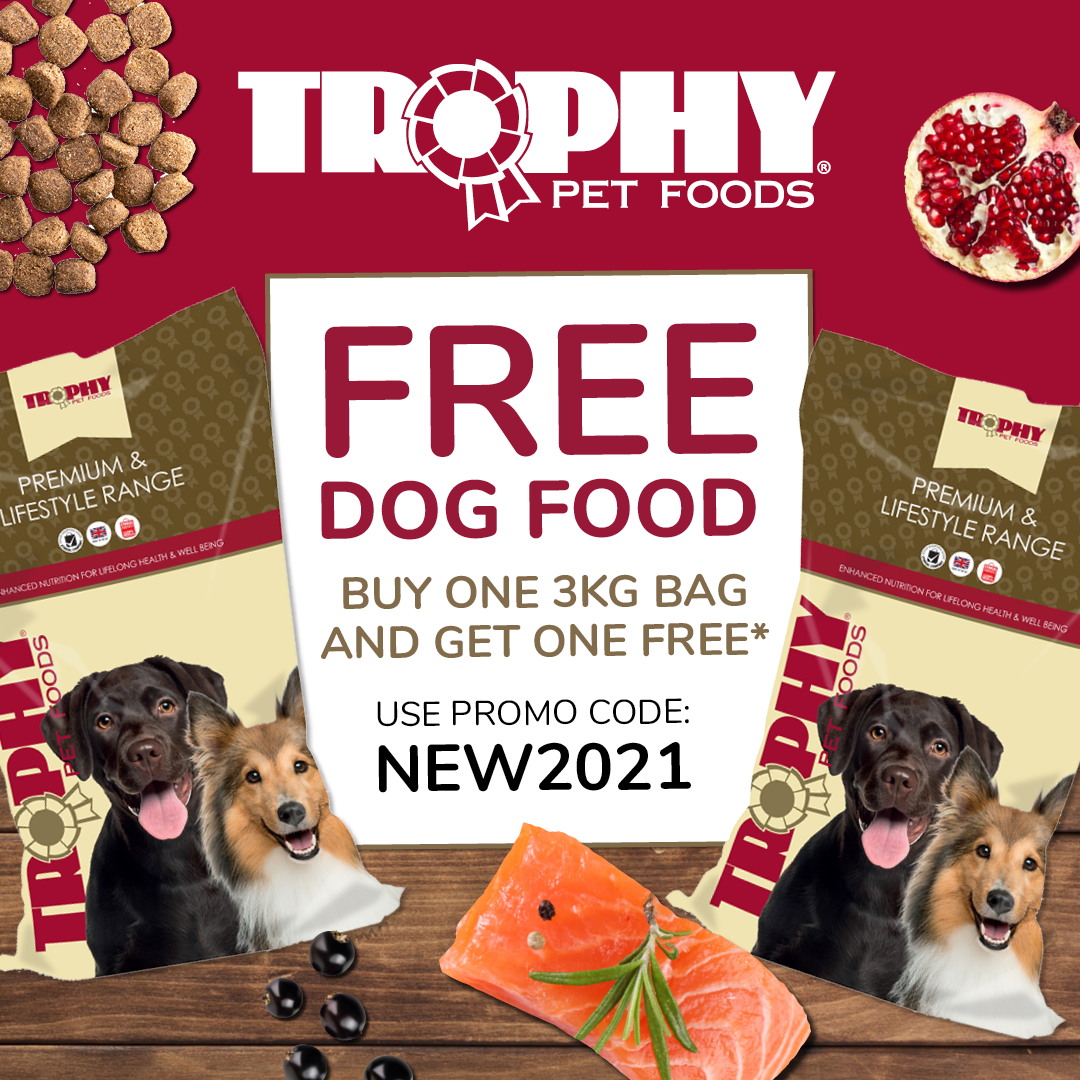 Still having doubts?
Let's have a chat about your pet needs
Blogs, news & events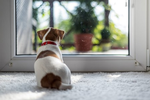 How to avoid separation anxiety – for you and your dog!
"…animal welfare organisations have been warning that pets who have never known anything other than their humans being around all the time could struggle to adjust when owners return to the workplace post-lockdown." [The Guardian, July 2021]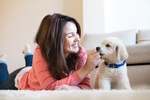 Caring for your first puppy
There's no feeling quite like the excitement of getting your first puppy. To make sure they have the very best start with you, you'll need to prepare for their arrival, covering off a few essentials: play, food, sleep, house training, medical care, exercising and socialising.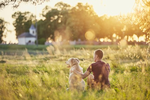 Caring for our dogs in the heat of the British summer
With our ever-changing, eclectic British weather we have to be on the ball when it comes to looking after our dogs. What is an ideal environment in the morning can have changed completely by the afternoon so we have to be mindful of making sure our pets are going to be comfortable – whatever the weather.