Trophy Pet Foods Swindon
Hi, my name is Di.
I joined Trophy in 2019 having spent the previous 20+ years working within Human Resources. I am passionate about animals and have two cats called Ben & Jerry and a young Border Collie called Skye who is amazing at tricks. More recently I have fostered a German Shepherd called Gemma from a local rehoming centre. Gemma had a tough start in life and was rescued from a Kill Shelter in Romania and was close to death. She has come on leaps and bounds since being with us.
Trophy Pet Foods is British-made with natural ingredients, no additives or bulking agents and on top of all that it supports our British Farmers! I would not want my precious furry bundles eating anything else now. Better still they adore their food, look amazing and love me even more for it.
I really enjoy meeting new customers and seeing the transformation in their pets when they start feeding them Trophy Food. I also stock a huge number of healthy treats for your furry friends which I will be only too pleased to discuss with you and can send an up-to-date list via email. My mobile is always on, and I am more than happy to answer calls. Please follow my Facebook page for regular updates.
If you have not already tried your pets on Trophy Pet Food then please click on the link to request a free sample, or just call me on 07454 677303 or email me at dianeh@mytrophy.dog. I deliver Trophy Pet Food and treats to the whole of the SN Postcode area whether its home or work, and delivery is free of charge! Or visit my retail unit at No.53 BSS House, Swindon, SN2 2PJ which is open Saturday mornings 10am to 1pm.
---
Our services
Free visits and consultations
Covid-secure home delivery
Our promises
Qualified nutritional advice
Ethically recognised products
Personal contact from a local business
The best of British product
Stay up to date
Get the latest information on our new products
Or follow us on social media!
Want to know more?
We make a wide range of pet food including grain-free, lite diets, puppy, mature, adult and cereal-free options.
Introducing Trophy Pet Foods
Natural, ingredient-led, specially formulated with a wealth of key benefits.
Trophy Pet Foods is an established direct-to-your-door pet food delivery service. With an "Excellent" score on Trustpilot from over 250 reviews you can see why our customers choose Trophy Pet Foods. Everything we do is driven by passion for pets.
Each pet is unique and it is our mission to offer every Trophy dog or cat a free nutritional consultation via our trained and qualified Trophy Nutritional Advisers to ensure you know that they are on the right food for their life stage and are therefore healthy and thriving.
Like all good things in life, we offer a Satisfaction Guarantee, free home delivery and free samples to try before you buy. We make a wide range of pet foods including grain-free, light diets, puppy, mature and cereal-free options.
Ready to start?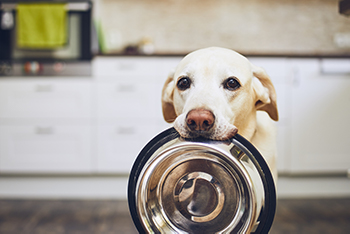 Online food finder tool
Each pet is truly unique. The food you choose plays a huge part in keeping your pet healthy and happy for life. Use our interactive food finder tool to tell us about your pet and to see some great feeding choices tailored for you by Trophy.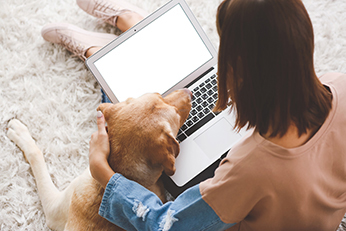 Book a consultation
Chat with me over the phone or via Zoom, I'm a qualified Trophy Nutritional Adviser. Then, if needed, arrange a safe face-to-face meeting with me to help you assess the suitability of our range for your pet. I have an excellent knowledge of small animal nutrition.
Still having doubts?
Let's have a chat about your pet needs
Blogs, news & events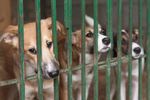 Thinking of adopting a rescue dog?
The term 'rescue dog' covers any number of situations where a dog needs a new home.
Most commonly, family circumstances change and the family pet becomes displaced and ends up in a rehoming centre through no fault of their own. Sometimes owners divorce, emigrate, need care-based accommodation or, sadly, die. There are also instances, all too often, where dog ownership doesn't meet expectations or a dog/owner match doesn't work out. They can sometimes be bought as gifts, and land in a household that is simply not ready for the responsibility.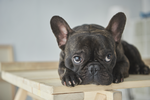 Fun facts about some of our favourite small breeds
Short in stature but always big in personality, small dog breeds are growing in popularity, with almost 40,000 French Bulldogs being registered with the UK Kennel Club in 2020 alone (source: Country Living). The preference for smaller dogs might be linked with many of their benefits such as requiring less room, portability and cost to feed – and compared with their larger counterparts this makes a lot of sense!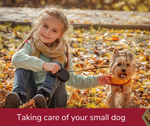 Taking care of your small breed dog
"Almost anything big dogs can do toy breeds can do as well! From becoming service dogs to working as therapy dogs there are many small dogs doing very big jobs. Toy breeds excel at obedience and agility, scent work, tricks, and other sports. Don't underestimate these pint-sized athletes— if given the opportunity, toy breeds can make great canine competitors in performance events."
[American Kennel Club]